Atlanta's Commercial Roofing Specialists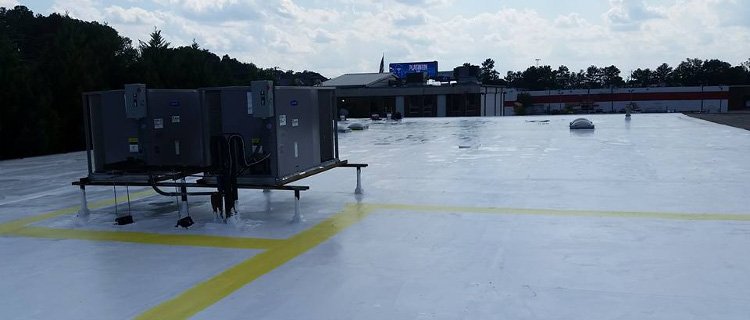 Total Construction & Remodeling is here for all your commercial roofing needs. We offer numerous commercial roofing products and installation, including the following:
Thermoplastic Polyolefin (TPO) - This is a single-ply reflective roofing membrane. It is made of a rubber polymer/blend. Much like PVC roofing material, it is heat welded but offers several advantages. It is highly puncture resistant, does not shrink over time and can be a great cost-effective product that will last for many years when installed correctly.
Ethylene Propylene Diene Terpolymer (EPDM) - This is widely used throughout the United States in low-slope buildings. Its two primary ingredients, ethylene and propylene, are derived from oil and natural gas. EPDM is available in both black and white, and is sold in a broad variety of widths and different thicknesses. EPDM can be installed either fully adhered, mechanically attached or ballasted, with the seams of the roofing system sealed with liquid adhesives or special tape.
Bitumen/Asphalt Roofing - Bitumen has a long, proven track record. It is very durable and can easily last 20 years or more. There are several ways to install this type of roofing including the use of self-adhesive sheets. The product may also be hot-mopped onto the roof. If the asphalt is applied in sheets or rolls, the seams are melted together to ensure a watertight seal.
Other Commercial Roof Coatings - Total Construction & Remodeling offers numerous options for commercial roof coatings. There are many products available on the market including acrylic, silicone foam and rubber coatings. Contact us today to speak to one of our roofing specialists. They can help you decide which coating will work best for your situation and budget.
If you have a commercial roofing project, contact Total Construction & Remodeling for a free, no-hassle quote.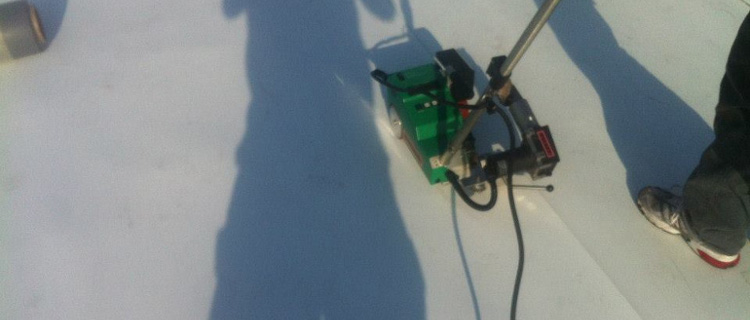 Out team of professionals are here to help. Let us help you today.